Accredited Psychic Medium, Dean James Fox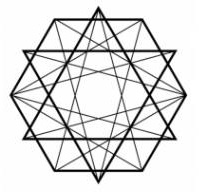 Medium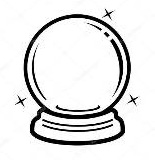 Psychic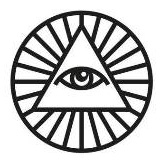 Clairvoyant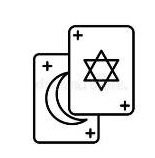 Tarot/Oracle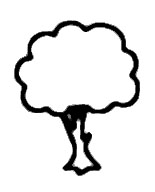 Spiritual Counsellor
TV Psychic Medium Dean James Fox is a masterful entertainer and psychic medium of the highest calibre. With his famous comedic style, natural warmth and down to earth nature, Dean is a true star in the spiritual world. Audiences often return time and time again to see him. Dean has no airs-and -graces and will make anyone feel welcome and at ease, he is a true 'Yorkshire Gent'. His understanding of the spirit world is second to none, and all this makes him one of the UK's best loved and most well-known, Psychic Mediums.
He can leave his audiences crying with laughter and smiling with joy, as his style and stage presence is like no other. His in-depth, accurate messages from the spirit world leave his audiences in shock and awe, as well as comforted and loved, as he reconnects people with their loved ones in the spirit world.
Dean has been working professionally as a Psychic Medium for over 10 years, but has been connecting to the spirit world from birth, and seeing spirit from the age of 6, so any reading or event with Dean is packed with years of experience and skill.
Dean has also starred in Channel 4's 'My Psychic Life' as well as an array of other TV work, he is a natural entertainer and completely at ease in front of the camera. As a multi-nominated award winner and renowned columnist for 'Take a Break's Fate and Fortune' magazine, with a large online following, Dean is a highly sought after professional. Travelling the world to bring his sitters and audiences connections with spirit like no other, Dean truly is a master of the craft.
Dean is available for booking for many types, and any size of events such as demonstrations of mediumship, workshops and training, team building, psychic suppers, ghost hunts, weddings, parties, as well as charity and corporate events. He is also available as a key-note speaker as well as for TV and radio work.
To contact this professional directly for free, please click the enquire about a session button,
If you're looking to book them for an event, please click the enquire about an event button.
Private 30 minute sessions start from £50
This professional has the following skills:
Medium
A medium holds a direct connection to the spirit world, or afterlife. They can connect with your loved ones who have stepped over to the spirit world. The spirit world can see what is going on in our life and by passing on messages of support, love and guidance through a medium can bring comfort and closure where needed.
Psychic
A psychic uses energy and natural intuition to give guidance on your life path for the past, present and future. This can help you find inner peace and happiness. Many people ask psychics what will happen in their life. Psychics can pick up on obstacles, feelings and bring clarity to the sitter through their interpretation of these messages.
Clairvoyant
A Clairvoyant is someone who sees images in their minds' eye. This sometimes is a clear image of the past, present or future. Many use symbolic symbols, and memories of their own past to connect with the sitter.
Tarot/Oracle
Cards Tarot and Oracle cards are often read by psychics to give insight and extra detail. Each Tarot and oracle card hold their own meaning, giving the psychic an extra level of understanding creating an in depth reading. Tarot and Oracle cards can predict the present and the outcome of the future
Spiritual Counsellor
A spiritual counsellor can give guidance in all parts of your life. They can work on meaning of life, connection to the universe and world around you. This can increase awareness of your higher self, helping you follow your own path, and happiness to bring peace, calm and clarity to your present self.