Brighouse - Spiritual Medium, Nicola
Book Review of 'The Gift of Your Wounds' by Nicola Green.

This review has been written by Lucy, a book loving, hard-working, Yorkshire mum who loves all things Spiritual.
The Author
This book is written by Nicola Green. She is a spiritual advisor and mentor from Brighouse, West Yorkshire. She lives with her husband, two children and her dog. Knowing this, I felt at ease as I set out to read this book, as a fellow Yorkshire-woman, mum of two, and with a husband and dog! Nicola is a well-established psychic, author and public speaker. With 30 years' of experience she uses clairvoyance, healing and channelling to help her clients.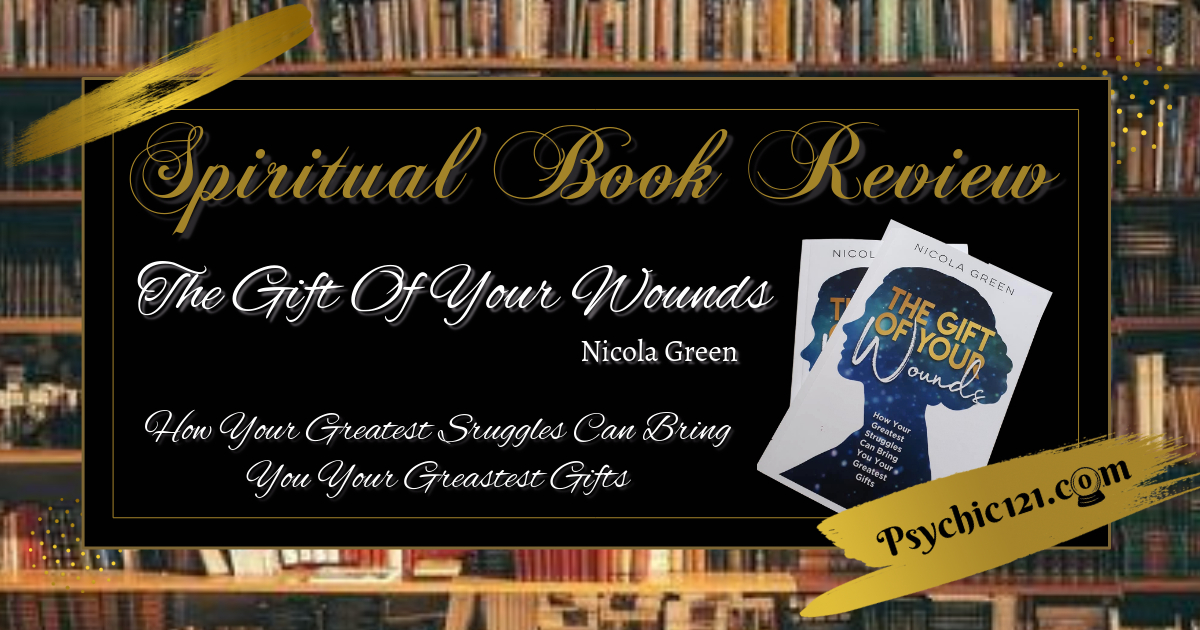 Lucy's Review
The book is about being able to "reclaim your power" and "reignite your dreams". Split into different chapters it takes you through a learning and understanding journey and almost forces you to look to yourself and teaches you how you could get to be where you want to be. When I started reading the book it appeared to be more focussed on Nicola and her upbringing, but Nicola was building a picture of what her life was like, and how through this adversity she has become who she is today, and how she can therefore help you become the person you want to be. After facing a particularly traumatic experience, Nicola's journey into Spiritualism really began. The detail of Nicola's life and journey to Spiritualism means that the reader really gets to know her on a deep level, and I feel that writing this, Nicola has been extremely brave to have her story published for all to read.

In the chapter 'reclaiming your dreams' it starts with "dance to the beat of your own drum. Follow YOUR dreams, not one meant for someone else". This really resonated with me as it is so easy to be pulled in a direction you don't truly want to go, or to appear or act a certain way. It takes strength and resilience to be true to yourself and to be happy with who you are. I believe other people who read this book will connect well also with this section. She helps at the end of each chapter by breaking down how to be able to carry out each task and then reflects on each chapter to make it easy to go back to if needed. She also provides useful websites and mediations to use throughout the book. In this respect, it isn't just a pick-up and read once book, it also acts as a guide and reference material to have to hand, and in this respect, it may be set apart from other spiritual books.


SCORE: 3.5 out of 5.
I would give this book a 3.5, this is because the overall context of the book is great, it helps you to really look into yourself, to see where you could make changes for the better and ultimately, grow as a person. There are useful tools throughout and the layout is great. Nicola does however talk a lot about her past and does reiterate the same points about her life in several chapters which could have been left out. Nonetheless, Nicola's story is awe – inspiring.

If you would like to purchase 'The Gift of Your Wounds' by Nicola Green.
If you enjoyed reading this review you may also enjoy the book review of " A Personal Journey Through Shadow & Light"

More information on the writer of 'The Gift of Your Wounds' Nicola Green.